DONATE GENEROUSLY TO HELP THE DESERVING
"And they give food out of His love to the needy, the orphan, and the captive."
(Al Qur'an)
Al Huda International organizes distribution of ration in the blessed month of Ramadan every year to assist our needy brothers and sisters. This year we are aiming to reach out to more than 7,500  families, In sha'Allah.
LAST YEAR'S REPORT
About 7000 bags were distributed in different areas of Pakistan in 2013.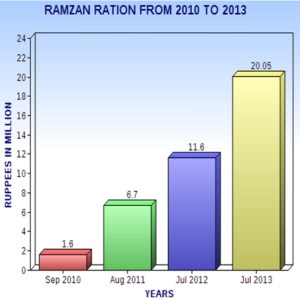 Every Al Huda branch prepares the list of needy across the country.
The beneficiaries of Ramadan ration include widows, orphans and elderly of poor families.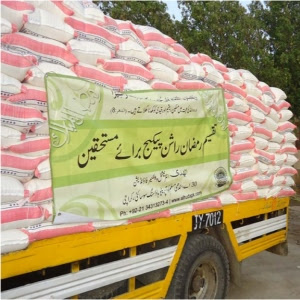 Al Huda Social Welfare Team monitors the entire process and takes feedback from the beneficiaries after distribution.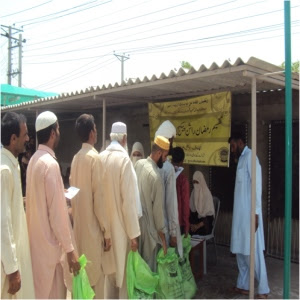 Alhamdulillah with your generous support we were able to reach more than 60 thousand individuals in 2013
We hope that you will join hands with Al Huda and bring smiles to many faces this Ramadan!
Cost of One Ration Package

Pakistani Rupees

Rs. 3,000

British Pounds

 £20

US & Canadian Dollars

$35

UAE Dirham

AED DH 130

LET'S PUT IN OUR SHARE!
Bank Details
A/C Title:         Al-Huda International Welfare Foundation
A/C No:            0162922001 (Rupees)
Branch Code:   040
Swift Code:      DUIBPKKA
Bank:                Dubai Islamic Bank Pakistan (Ltd), I-8 Markaz, Islamabad, Punjab, Pakistan
After depositing the money in the bank please inform through email: swd.isb@alhudapk.com